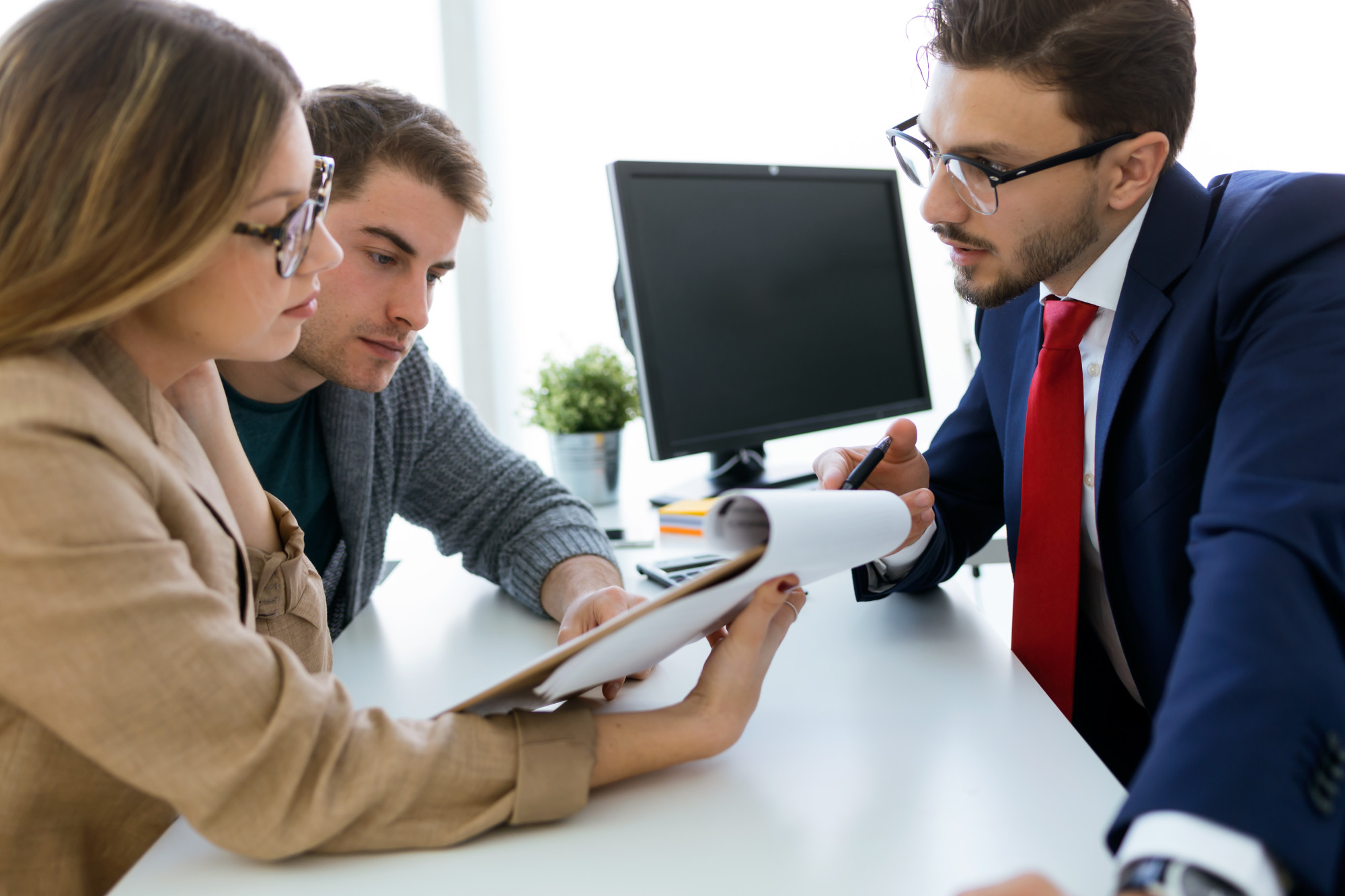 In the second quarter of 2021, the value of mortgages given by non-bank mortgage lenders in Canada amounted to $72.1 billion, up by 50.5 percent from the second quarter of 2020.
Selecting a mortgage is likely the most important financial choice you'll ever make — and one of the most difficult. There are many types of mortgage loans available, each with its own set of terms.
The right mortgage broker can assist you in navigating this maze of options to get the best loan for your requirements.
However, the broking sector is controversial. Several investigations have revealed issues within the sector, such as brokers pressuring borrowers to borrow riskier loans that take longer to repay. Also, some brokers fail to find loans cheaper than going directly to the lender.
Continue reading to learn the tips and techniques for finding a Milton mortgage broker that's right for you.
Check the Register
Though they may seem to be middlemen, mortgage brokers should be experts in their industry. You'll need to ensure they're appropriately qualified and registered.
A qualified mortgage broker will work within Canadian law as they serve you to trust them. Certification happens following vetting to assess their training and abilities. Research the local register for mortgage brokers and ensure they're listed.
For a Milton mortgage broker to meet the required qualifications for a mortgage agent license, they must:
Complete one of the mortgage agent education programs that the Superintendent, FSCO have approved
Apply for a license to be a mortgage agent within two years of successfully completing a recommended mortgage agent education program
Focus on Reviews and Recommendations
Previous clients offer reviews of their experience with the broker. So consider asking the broker for referrals. Be thorough by having the clients answer any questions you might have about the mortgage broker.
Alternatively, you may review the mortgage brokers' websites to gain insight into their services. If you question these reviews' legitimacy, check out independent review websites for honest ratings.
Go for Whole-of-Market Brokers
Do you wish to have a wider pool of mortgage options that you can choose from? Go for a whole-of-market mortgage broker near me since they'll have more to offer you.
There are different mortgage broker types in Canada, and their categorization is based on the lenders they work with. A whole-of-market mortgage broker, Milton will have access to every mortgage available.
Therefore, they can offer an honest and correct assessment of the mortgage option that fits you.
You wouldn't want to be stuck with a mortgage broker only affiliated with specific lenders since they'll only recommend their mortgages. A whole-of-market mortgage broker offers you more options, increasing your chances of getting a great deal.
Compare Their Service Fees
Hiring a mortgage broker will attract fees separate from the mortgage you settle on. You'll have to compare their service fees and only settle for the most affordable.
An excellent mortgage deal will save you money, but you might not notice the difference if your broker is expensive. The ideal option will be a discounted broker's charge while accessing the service's value.
Experts recommend comparing brokers' quotes market-wide to only go for affordable options. Comparison offers you a range of reasonable fees you can work with. Cheap is not always good so consider reasonably priced services for mortgage brokers.
Look through the preferred mode of payment while comparing fees too. Most brokers will combine different payment systems but go with the one you prefer and are comfortable with.
Compare Services
Your payments will be based on services rendered. Thus, it's vital to ensure they have the services you need. Comparing broker services will assist you in finding a mortgage broker ideal for you.
Who does the broker serve? Does your mortgage broker offer multiple services?
Technology has made services easier with virtual meetings and over-the-phone conversations, substituting the need for face-to-face. Traditional brokers exist but can be a de-service when you have to track and hire them. Seek out mortgage brokers that have embraced technology to make their services convenient enough for you.
While comparing the services, ensure that your mortgage broker will be available at every step of the process. You wouldn't want to be on your own and can't reach them when you have a problem with your mortgage. An available mortgage broker will ensure your peace of mind throughout the process.
Follow Your Gut
Once you've vetted all your options, you will remain with several brokers that you can find hard to choose from. Your instinct should assist you with the selection.
The mortgage will involve a lot of personal information shared with the mortgage broker. You'll need to be comfortable working with them on your sensitive details. If your gut doubts their trustworthy nature, it might be critical to get the services elsewhere.
You'll need to set up a free consultation with the mortgage broker to learn about their services. You should also know them personally to create trust before you get into business.
Find the Best Mortgage Broker
Finding the right mortgage for your property doesn't always have to be challenging. Consider seeking out a reputable mortgage broker to assist you with the selection. The above tips will help you find the best mortgage broker you can work with throughout the process.
At Mortgage Winners, our goal is to create a custom mortgage solution that satisfies your immediate needs while also allowing you to prepare for the future. We value long-term relationships and will be with you every step of the way throughout the duration of your mortgage.
Contact us today to speak to the best mortgage broker.